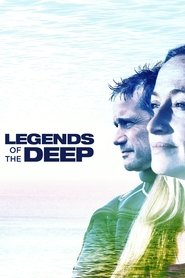 Legends of the Deep
Celine and Fabien Cousteau use cutting-edge tech to hunt for a long-lost shipwreck in the Bermuda Triangle, and if their top-secret clues are right, they might uncover new evidence that explains the disappearances in this deadly and mysterious place.
IMDb:

4.4 /

Release : 2019
Status:

Returning Series

Country :
Duration:

42
Keywords:
Obsession: Dark Desires
Obsession: Dark Desires
Intimate access to the emotional scars of those who have suffered as victims of extreme obsession.
Intervention
Intervention
People whose uncontrollable addiction to drugs, alcohol or compulsive behavior has brought them to the brink of destruction and has devastated their family and friends are presented with a life-changing opportunity of intervention and rehab. Each addict must confront their darkest demons in order to begin their journey to recovery in the hopes that they can turn their lives around before it's too late.
Chasing Classic Cars
Chasing Classic Cars
Chasing Classic Cars follows master car restorer Wayne Carini as he embarks on a mission to uncover the world's most rare and exotic cars. Get an insider's look at the elite club of car collectors as Wayne buys, restores, and sells vintage rides.
Australian Crime Stories
Australian Crime Stories
he stories behind what made and shaped the most notorious figures in Australian criminal history.
Captive
Captive
Documentary series reconstructing history's most complex, high-stakes hostage negotiations as kidnapping victims recount their terrifying ordeals.
Snapped
Snapped
The fascinating cases of every day, seemingly average moms, wives and girlfriends accused of murder. Did they really do it? And if so, why?
Crikey! It's the Irwins
Crikey! It's the Irwins
Follow Terri, Bindi and Robert Irwin as they run the extraordinary Australia Zoo in the bushlands of northern Australia. Caring for over 1,200 animals, overseeing a world-class wildlife hospital, and conducting high-octane global conservation expeditions, the Irwins' lives are full of adventure, fueled by their love of animals and passion for protecting them.
Bon Appetit
Bon Appetit
Not Available
Alone
Alone
Hardcore survivalists are put by themselves in the Vancouver Island wilderness, without camera crews, teams, or producers – on a single mission to stay alive for as long as possible.
Pit Bulls and Parolees
Pit Bulls and Parolees
Follow Tia Torres, founder of Villalobos Rescue Center, and her family as they rehabilitate both felons and ill-reputed pit bulls who come together to rescue one another from their dim pasts, and bring new meaning to life.
James May: The Reassembler
James May: The Reassembler
When we look around our homes, sheds and garages we see an array of household objects that with one click of a button or twist of a knob will spring to life, and – most of the time – do exactly what we want them to. But how on earth do these objects work? To find out, James May (fuelled by endless cups of tea) heads into his workshop with thousands of little pieces to assemble some of our most beloved and recognisable objects from scratch to see what it actually takes to get them to work.
Suspicion
Suspicion
Suspicion takes the POV of an individual whose curiosity becomes their worst nightmare, as the sights and sounds of a 'normal' neighborhood or community, transform into terrifying glimpses of an unfolding horror story.
A wide selection of free online movies are available on GoMovies. You can watch movies online for free without Registration.